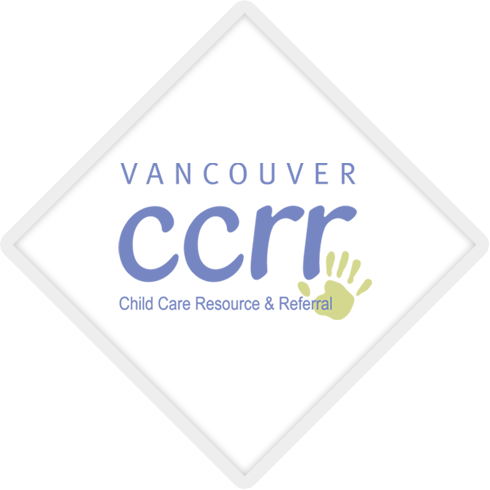 Vancouver Child Care Resource & Referral
Westcoast Child Care Resource Centre is the host organization for the Vancouver Child Care Resource & Referral (VCCRR). The VCCRR program offers quality child care and community referrals, resources and support to child care providers and families within the City of Vancouver. Visit the www.ccrr.bc.ca website to find CCRRs in other communities in BC.
For Child Care Providers
VCCRR offers family child care providers:
Registry as a License-not-required (LNR) child care provider. (View PDF)
Information and resources for new and experienced child care providers.
Networking opportunities with other child care providers
Telephone support and home visits
Regular newsletters
Westcoast Early Learning Library
Child Care listings and referrals for parents looking for child care through Westcoast Parent Services.
For Families
VCCRR offers families:
Affordable Child Care Benefit information and assistance with application forms - by appointment please.
Child care referrals to Vancouver licensed and registered programs through Westcoast Parent Services.
Choosing Child Care information sessions for your workplace or community group.
Books, videos and other resources related to choosing child care, child development and behaviour from the Westcoast Early Learning Library (WELL).