Podcast Episode #2: Early Childhood Educators of BC (ECEBC)
Welcome back to BC's Path to Universal Child Care podcast, our new podcast featuring interviews with child care advocates, government officials, policy makers, educators, parents and child care organisations in BC, exploring the move toward a universal child care system.
In Episode 2, our host Gyda Chud interviews Emily Gawlick, Executive Director and Sue Irwin, Interim Director of Programs from Early Childhood Educators of BC also known as ECEBC. ECEBC has been the collective voice of Early Childhood Educators in BC since 1969.
Emily and Sue give us the current context for issues in the field, the Wage Enhancement incentive, the ECE labour market and also offer some insights into future initiatives and programs from ECEBC.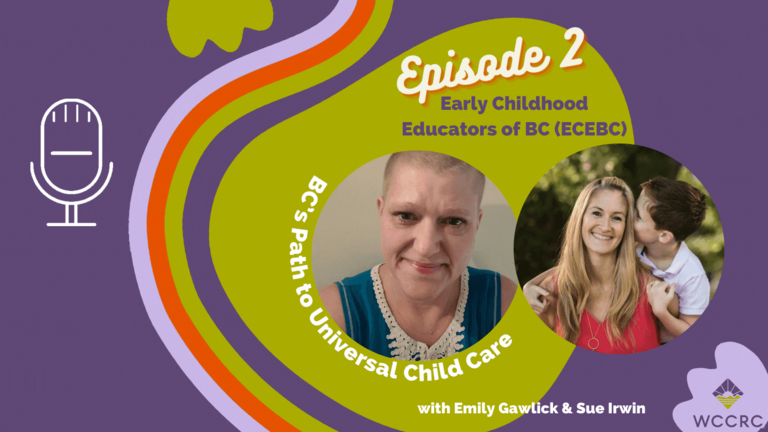 BC's Path to Universal Child Care Podcast Episode #2: Early Childhood Educators of BC (ECEBC)