BC's Path to Universal Child Care
Introducing our new podcast featuring interviews with child care advocates, government officials, policy makers, educators, parents and child care organisations in BC, exploring the move toward a universal child care system.
In our first episode, hosted by the incomparable Gyda Chud, our longstanding advocate and expert in child care and founding board member of Westcoast Child Care Resource Centre, we interview the Honourable Katrina Chen, Minister of State for Child Care. Gyda and Minister Chen chat about the benefits of a Universal Child Care System to many stakeholders, including parents, child care providers and ECE students. Listen below to hear Gyda and Minister Chen discuss the future of Universal Child Care in BC.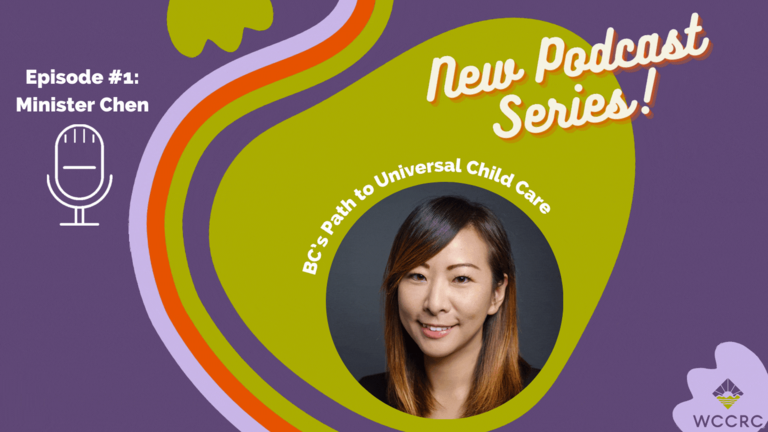 BC's Path to Universal Child Care: Episode #1 - Minister Chen