BC's Path to Universal Child Care Podcast: Episode #4: Rita Chudnovksy
Welcome back to our Podcast and Happy New year! In Epsiode 4, Gyda welcomes her very own 'in real life' sister, Rita Chudnovsky.
A tireless child care advocate, Rita talks us through the Roadmap for $10aday Child Care in BC, which is shortly to be released and encompasses over a decade of knowledge and support for high quality, affordable and accessible child care from the Coalition of Child Care Advocates of BC.
Rita and Gyda discuss recent updates to the Roadmap, recommendations for action and the next steps in sharing this work with our community and the government.
The 2022 $10 A Day Roadmap is now available for download at https://www.10aday.ca/roadmap. This second edition of the Roadmap integrates the new timelines, targets, and financial commitments in the bilateral agreement, including:
50 per cent average reduction in parent fees by December 2022 and $10aDay fees by 2026;
30,000 new Indigenous, non-profit, and public child care spaces; and
Funds to accelerate design and implementation of the key system building blocks, including development of an educator wage grid as part of an overall compensation strategy.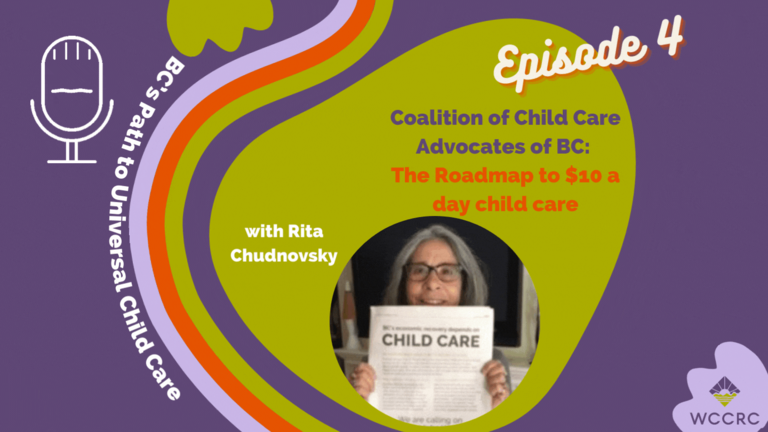 BC's Path to Universal Child Care Podcast: Episode #4 Rita Chudnovsky