BC's Path to Universal Child Care Podcast: Episode 5 - Lynell Anderson
Welcome to episode 5! In this episode Gyda welcomes Public Policy Researcher and Community Engagement Specialist Lynell Anderson. In June, 2020 ECEBC and the Coalition published the report Next Step: A Competitive, Publicly Funded Provincial Wage Grid is the Solution to BC's ECE Shortage which was researched by Lynell. Lynell joins us to discuss the development of a wage grid for the early childhood education sector in BC and to update us on the latest steps toward implementation.
Listen below or find us on any of your favourite podcast sites to stream or download any of our episodes!

You can find out more about child care advocacy at www.cccabc.bc.ca and show your support with 'quick clicks' at www.10aday.ca.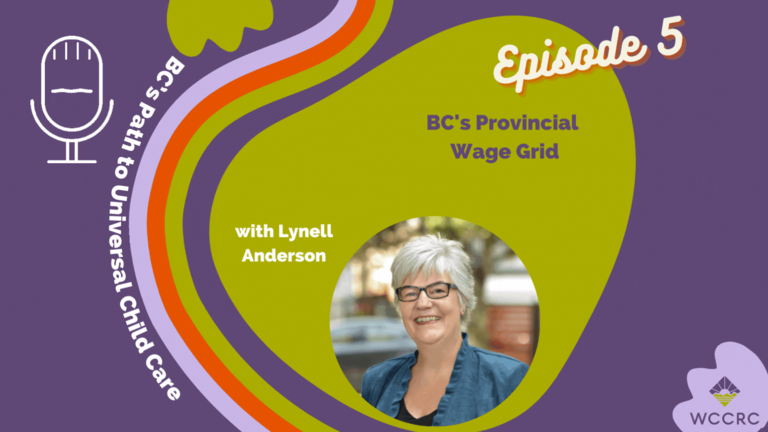 BC's Path to Universal Child Care Episode #5: Lynell Anderson