BC's Path to Universal Child Care Podcast: Episode 6 - Sharon Gregson
In episode 6 of our podcast charting BC's Path to Universal Child Care, we explore Child Care Activism and Advocacy with Sharon Gregson, the provincial spokesperson for the $10aDay Child Care Campaign.
Sharon shares her journey to becoming a child care activist and what spurs her on in the campaign for a more equitable child care strategy for children and families.
We discuss the history and successes of the 10aDay campaign, what the Federal Government's commitment and funding means for families and care providers in BC, and next steps for people who are interested in advocating for the respect and recognition that child care providers deserve.
Listen below or find us on any of your favourite podcast sites to stream or download any of our episodes!

You can find out more about child care advocacy at www.cccabc.bc.ca and www.10aday.ca.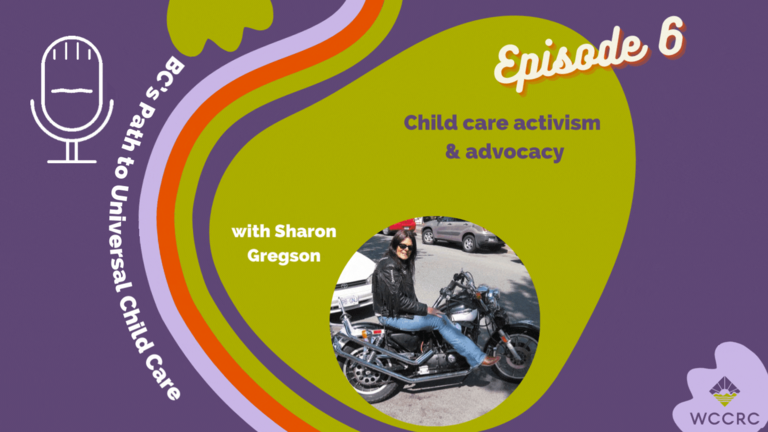 BC's Path to Universal Child Care Episode #6: Sharon Gregson