BC's Path to Universal Child Care Podcast: Episode 7 - Karen Isaac
Episode 7 of Universal Child Care Podcast welcomes Karen Isaac from BC Aboriginal Child Care Society (BCACCS) to discuss the impacts of the federal Early care and Learning plan and the $10aDay child care plan on Indigenous children and families in BC.

Karen joins us to discuss specific challenges facing early care and learning educators working in Indigenous contexts. We examine the provincial and federal child care plans and how they address the needs of Indigenous families and educators, and where there are gaps.
Karen shares her 3 Rs for moving forward to place the needs of Indigenous children and Families at the heart of child care changes in BC: Respect, Reconciliation and Redress.

We end by acknowledging the challenges but also the hopes and optimism for steps to be taken towards an early care and learning model that address inherent systemic inequalities.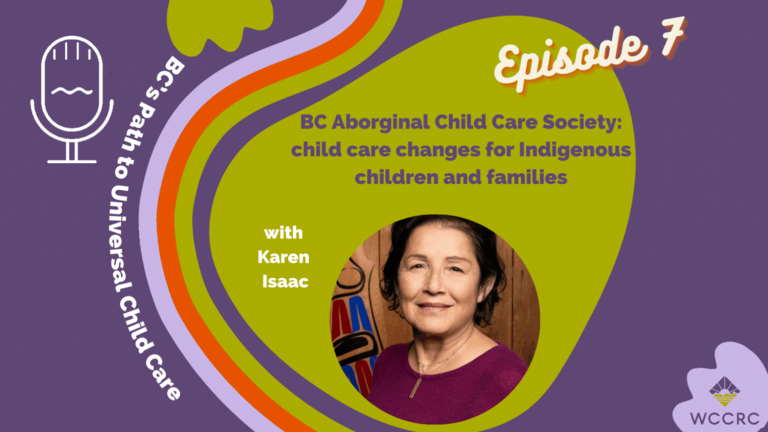 BC's Path to Universal Child Care Episode #7: Karen Isaac