BC's Path to Universal Child Care Podcast Season 2, Episode 7: Eric Swanson
Welcome to Episode 7 in Season 2 of our BC's Path to Universal Child Care Podcast. Today we welcome our special guest: Eric Swanson.

Eric Swanson is a founding partner of Third Space Planning, where they support local governments and not-for-profit organizations with planning and policy development. Eric also co-authored the policy note, 'Child Care and the Environment: Intersections and Opportunities in BC', with Lynell Anderson for ECEBC and the Coalition of Child Care Advocates of BC.
In this episode, we discuss the connections between childcare and the environment, childcare facilities, powering a clean economy and more!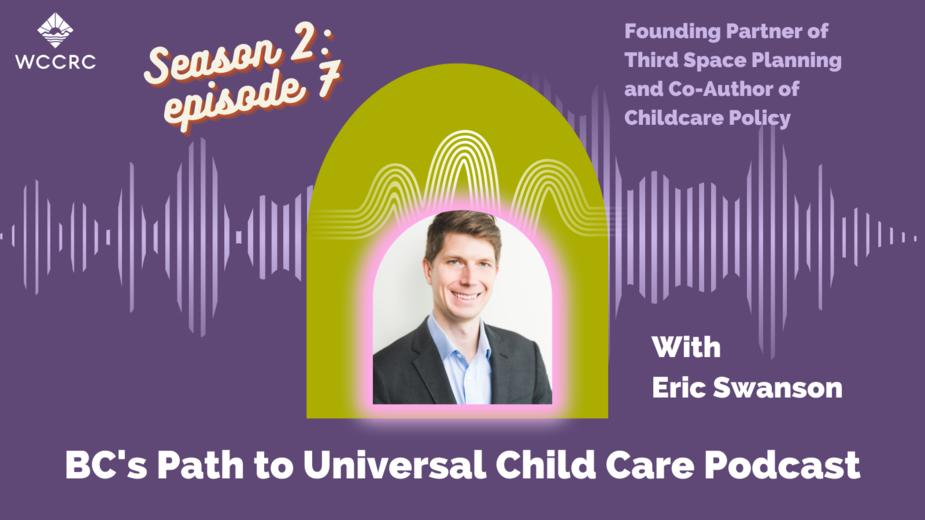 BC's Path to Universal Child Care Podcast Season 2, Episode 7: Eric Swanson