Podcast Episode #3: Early Childhood Pedagogy Network (ECPN)
Thank you for joining us on the BC's Path to Universal Child Care podcast!
In Episode 3, Gyda welcomes our colleagues from the Early Childhood Pedagogy Network, also known as the ECPN, to discuss the ways their work brings families and early childhood professionals together in purposeful, mutually beneficial learning situations.
Supporting professional development and pedagogical networks and partnerships to implement BC's Early Learning Framework is part of the four building blocks in the 10-a-day Roadmap to universal child care. Kathleen Kummen, Veronica Pacini-Ketchabaw and Teresa Smith join us to discuss how pedagogists support educators to co-construct curriculum with children and bring to life the vision of the BC Early Learning Framework. We also have information for those looking to work with or become a pedagogist.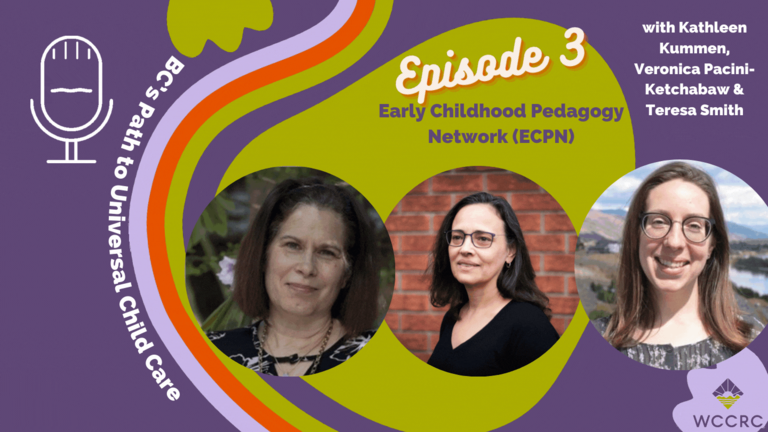 BC's Path to Universal Child Care Podcast Episode #3: Early Childhood Pedagogy Network (ECPN)
No audio file selected