Friday Spotlight Episode 13: Michelle Sradovnic
Welcome back to Friday Spotlight! After a summer hiatus we are back, chatting with Michelle Sradovnic about her upcoming workshop Managing Big Feelings: An Introduction to Emotion Regulation in Children.
In episode 13, registered clinical counsellor Michelle discusses how we hold space for children's emotions, including the difficult ones, and how we can support and steer children to express their emotions through experiencing, identifying, and processing them without becoming overwhelmed.
Michelle shares her expertise around emotional meltdowns, dysregulated reactions and how to truly tune in to our emotional landscapes.
Learn more; including practical, concrete ideas to support children in steering their emotions, real-life examples, case scenarios and how to be emotionally adaptive in Michelle's online workshop on Wednesday Nov 30 & Thursday Dec 1, 2022 6-8pm.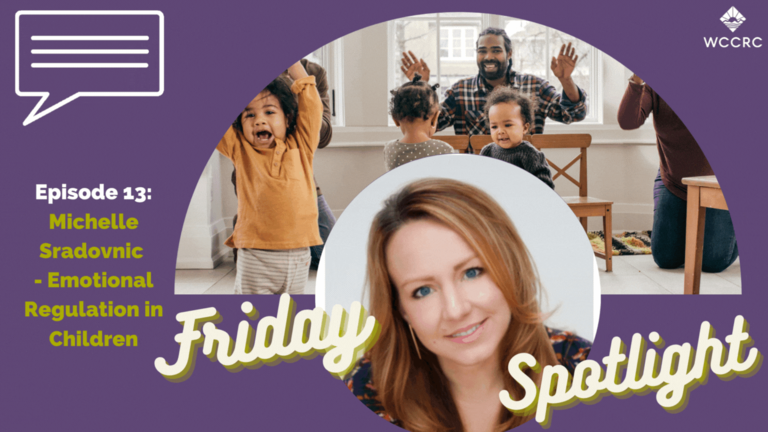 Friday Spotlight Episode 13: Michelle Sradovnic