Friday Spotlight Episode 6: WCCRC Professional Development Team
A Friday Spotlight festive special! Join our very own Professional Development team for a short chat and learn about our year here at WCCRC, as well as our future plans for 2022 and beyond.
In this episode we get to know Rosa, Nora, Vesna, Natasa and Emily from WCCRC. We chat about everything from our passions and inspirations to shifting to online learning. Plus a big shout out to all our learners, facilitators and partners who have supported professional development across BC this year.
From us all in the Professional Development team, happy holidays and thanks for listening to our podcast this year! See you in 2022.
聖誕,新年快樂 from Rosa
Feliz Navidad y Próspero Año Nuevo from Nora
Sretna Nova Godina from Vesna & Natasa
Nollick ghennal as blein vie noa from Emily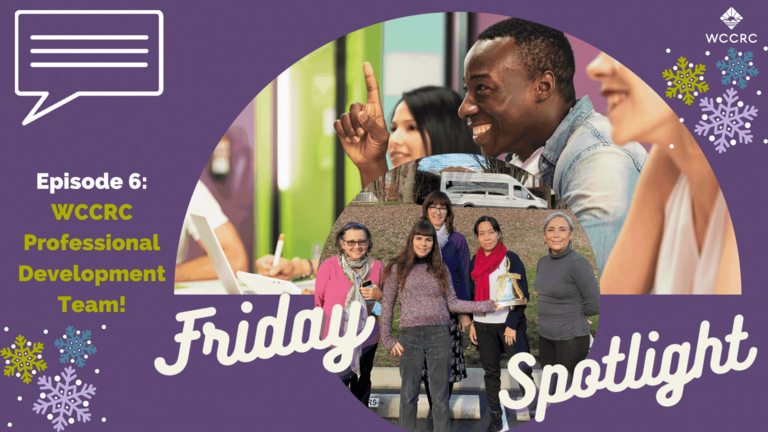 Friday Spotlight Episode 6: WCCRC Professional Development Team